Custom Design and Construction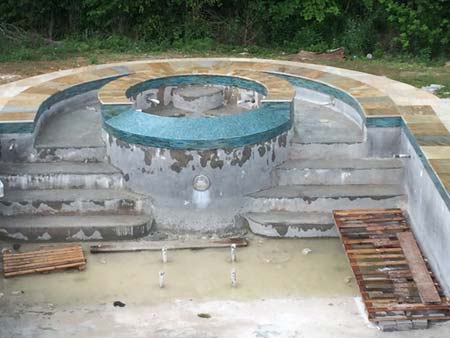 It takes more than just desire to build a quality custom pool. It takes a special mix of professional pride, materials, engineering knowledge, and management skills. Tallman Pools prides itself on delivering more than other builders in the area of materials and craftsmanship. In construction, we insist on the highest level of workmanship throughout the project.
Since we are talking about a custom pool, let's talk about those special features. Let your imagination wander freely. Rock or flagstone for the decking area around the pool? Colorful imported tile? Fancy spillways? Real rock waterfalls or contemporary water features? These are just some of the questions we are ready to assist you in answering when planning your dream pool. After you have talked with us about your features and concepts for your pool, our professionals will develop a design that is the essence of your ideas. Your design can then be reviewed and modified, if you wish.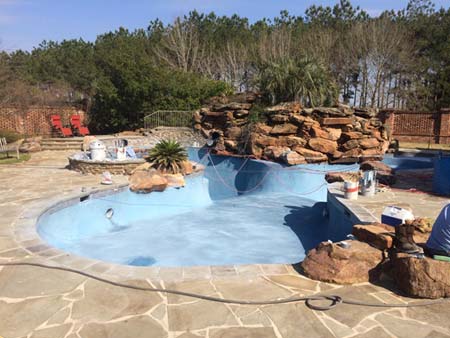 We will make sure we highlight various options for your consideration as well, such as innovative features that provide a safe, healthy pool environment. Once you have approved your pool design and options, we'll set things in motion that will have you enjoying your pool in the not-too-distant future.
Tallman Pools is proud of our reputation for building quality custom pools. Every one is an original. Each is different, just as every individual is unique.
Call us to arrange a time we can visit with you to discuss your custom pool ideas. We're ready to cater to your dreams.
Service
Your pool equipment is critical to the proper functioning of your swimming pool. Tallman Pools trained service technicians repair and replace all brands of pumps, motors, filters, cleaners, computerized systems, chlorinators, salt systems, heaters, automatic pool sweeps and more. Our technicians are certified by the major manufacturers.
Tallman Pools is a warranty station for Pentair, Polaris and more. Contact us for all your repair needs.
Maintenance
Every pool owner wants his or her pool to look clean and clear. Water is important for three reasons: appearance, disease prevention, and swimmer safety. Besides providing a healthy environment for swimmers, regular maintenance serves to insure the life of your pool and it's equipment. Proper chemical treatment and water balancing prevents algae growth, plaster etching, molting, and discoloration all of which are detrimental to your plaster.
With this in mind, Tallman Pools offers a weekly pool cleaning service in which we vacuum and brush your pool, backwash your pool filter, chemically balance the water and check pool equipment to insure all is in proper working order.
Additional Services Include:
Complete Pool Renovation
Tile and Coping work
Replaster
Leak Detection
Demolition and removal of concrete
Chemical Delivery
Concrete Work
Site Preparation (dirt work)
And more, contact us for more information.